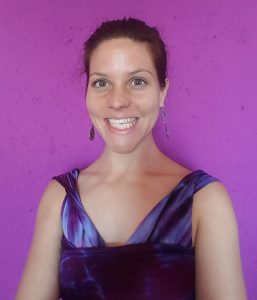 Musical Muse Development is a music school founded by Mijaelle Dewart where people of all ages have fun expressing themselves whilst learning valuable skills in their chosen field or instrument.  At Musical Muse you are encouraged to be yourself, to think creatively and to participate in a community of support and growth.  We offer private tuition and host events bringing people together across the mutual love of music. Students have access to a fully equipped music studio and Mijaelle as a producer, so that they may experiment with recording. In addition valuable skills of live performing and collaboration with other students is afforded all students at Musical Muse Development.
Mijaelle is operatically trained by Dawie Couzyn and after completing 8 years with him, she then launched her own musical career as a musical documentarian and then opened her own school as from August 2015.  Mijaelle is well versed in the playing of guitar and piano and has recorded her own album as well as having composed music for projects for other people too. As a talented videographer, chat show host and producer of music videos, Mijaelle is most adept at helping other people fulfill their personal recording dreams as well.
Presently, she is a choir director at a school and runs various categories of music groups.
Her personal credo is: "I believe that if you have a desire, it is meant to be realised. I love creating an environment where my students feel secure and free to openly share their dreams with me. It fills my heart with joy to see my students express themselves." – Mijaelle Dewart
Having an angelic and powerful voice means that Mijaelle has the ability to take any song and turn it into a masterpiece. She is known for her excellent ear training as she can sing a song after hearing it generally after one listen.
Harmony is very important when you are a singer and holding a harmony and identifying it, would then be a key feature, one Mijaelle is most skilled at too. Having been hired by other musicians is an accolade as they recognise the clarity of her voice and it is a passion of hers to record more across all genres.
Professionalism is paramount and the constant honing of her skill has afforded her a 5 * rating from a SA based organisation with reach across the world.
Click on the link above to see and hear for yourself.
Sound / Entertainment Hire
Any celebration or event needs the peace of mind that the sound will be professional and that everything will be handled without any stress and we at Musical Muse Development provide you with a sleek and professional package that is tailor-made to your particular needs.
We set up the sound for you (DB technologies PA system including sub-woofer, mixer, microphones and screen for karaoke) provide DJ's, singers and/or musicians for events according to your specifications.  The full spectrum of karaoke hire to live performances as well as DJ proficiency for birthdays, weddings, celebrations, ensures that by booking with us, that you get a risk free and memory making event.
You are also welcome to book and join us at any of the numerable events that we host; e.g. Open Mic/Karaoke days and/or Live Music Chat Shows.
So, the art school runs from the same location as the music school as we are a highly talented family. Jâree Dewart is a highly skilled master artist who not only creates from his imagination and  brings extraordinary pictures to the fore, but he also teaches all ages to find their own unique  beauty. The Art school, Dreamer's Tower is literally a world of magic where students come to express and to unlock their own personal creativity.
Classes are either one-on-one mentoring, two siblings together, or even art therapy for someone getting over an injury.  There are also group art nights where people work on their own projects under his watchful eye.
Contact him directly to discover how he may best assist you on your journey.